1:1 Functional 
Nutrition Coaching
Life with more energy, better health, and more JOY awaits!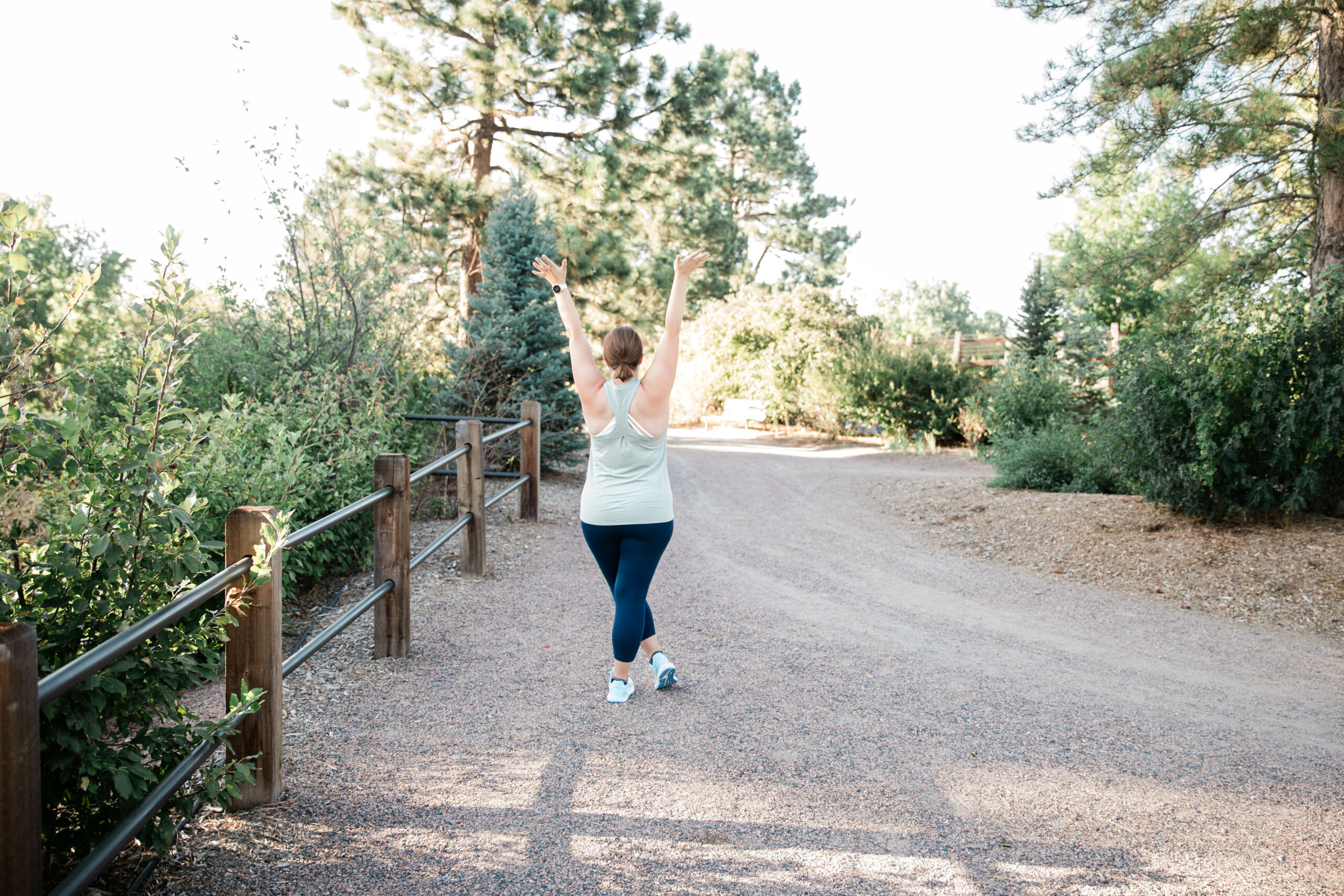 You just want to feel your best. But life seems to have other plans.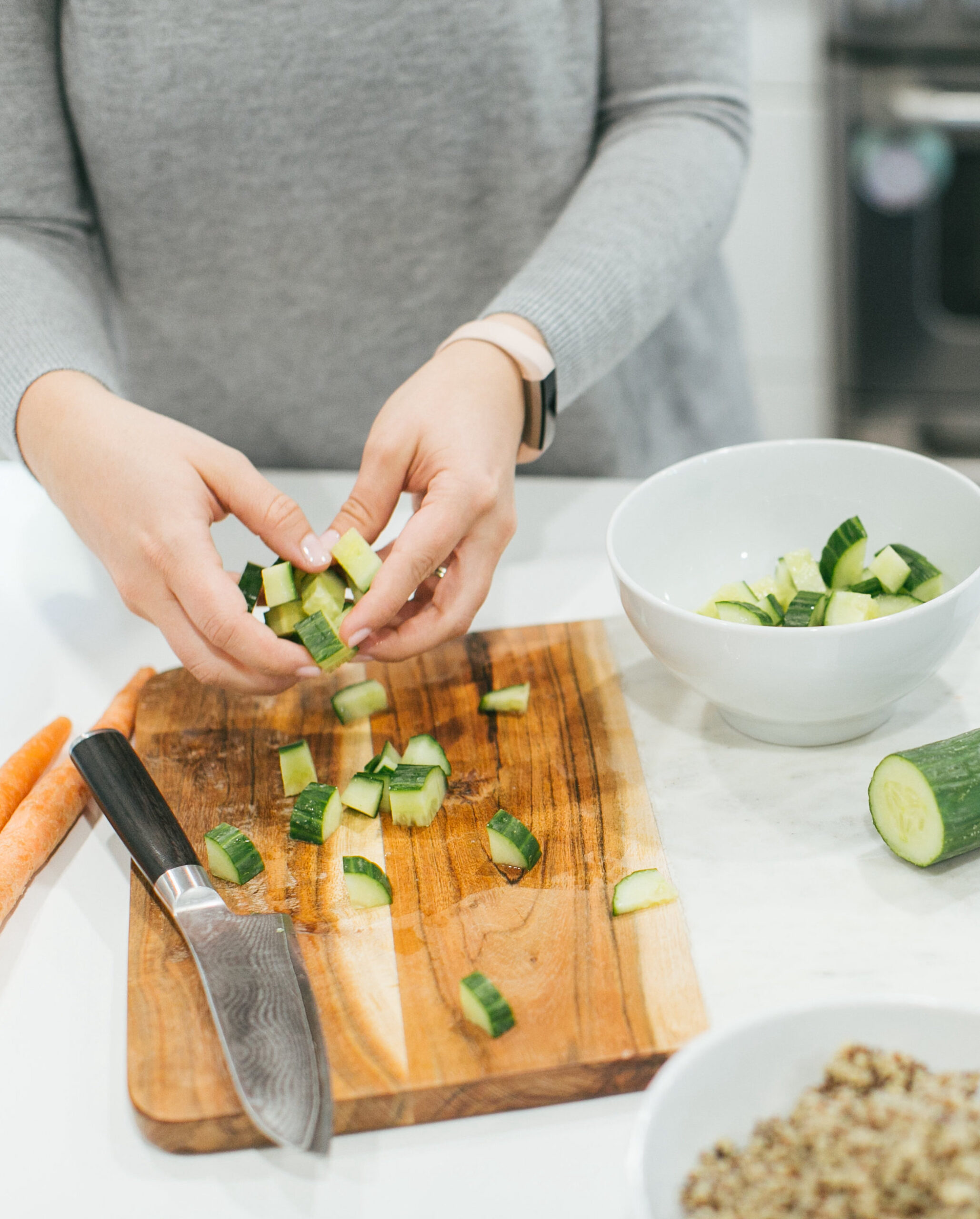 I get it. And I've even been there myself. As a mom, runner, and everyday athlete, I've needed help navigating life's various stages: postpartum, raising kids, lack of energy, changes in my body, and everything in between. 
If you're struggling to get back into your fitness routine after having kids, or you're feeling like something is "off" with your body but your doctor isn't listening… This is the place for you. I don't want you to resign yourself to a life of fatigue, gut problems, and movement challenges. Instead, I want to help you reach your physical goals — whether that's getting back into your beloved physical activities or reaching your level of optimal health.
You deserve to unsubscribe from the frustrating cycle of different doctors, zero answers, and resorting to what you've always been told about your body. You deserve to feel your best.
Using my experience as a Registered Dietitian, knowledge of nutrition, fitness, and hormones, I'll help you create a roadmap that helps you reach your goals and enjoy life (and movement) again!
HOW MY FUNCTIONAL NUTRITION COACHING PROCESS WORKS
A comprehensive, 6-month plan designed for you and your fitness goals. REVIVE
MONTH 1
Before we can grow, we need a good foundation and good soil. This means restoring energy and body safety with sufficient nourishment. We start with eating enough, hydrating properly, and managing needs for sleep and rest. CULTIVATE
MONTH 2-3
This is where we can start to utilized targeted testing, looking at digestion and detoxification support, and consider how our environment affects the healing process from a physical, relational, and information consumption standpoint. FLOURISH
MONTH 4-5
Now that the body has sufficient fuel and the gut has been supported, we have capacity to look at the brain and nervous system. This is the hard work of challenging subconscious beliefs, rewiring the brain, and building a strong nervous system support toolbox to handle the stress load of every day life and training needs. BLOOM
MONTH 6
Once the body is primed, we finally look to hormone health, thyroid and metabolism needs, as well as iron recycling imbalances to ensure lasting energy to start chasing the big, scary fitness goals you really want to go after. We review activity needs and craft a custom fitness plan based on your health goals and progress to date. 
What to expect when we work together
I know that working with a Registered Dietitian and nutrition coach might feel overwhelming. But I make it super easy to work together, focusing on your current health and where you want to be in 6 months.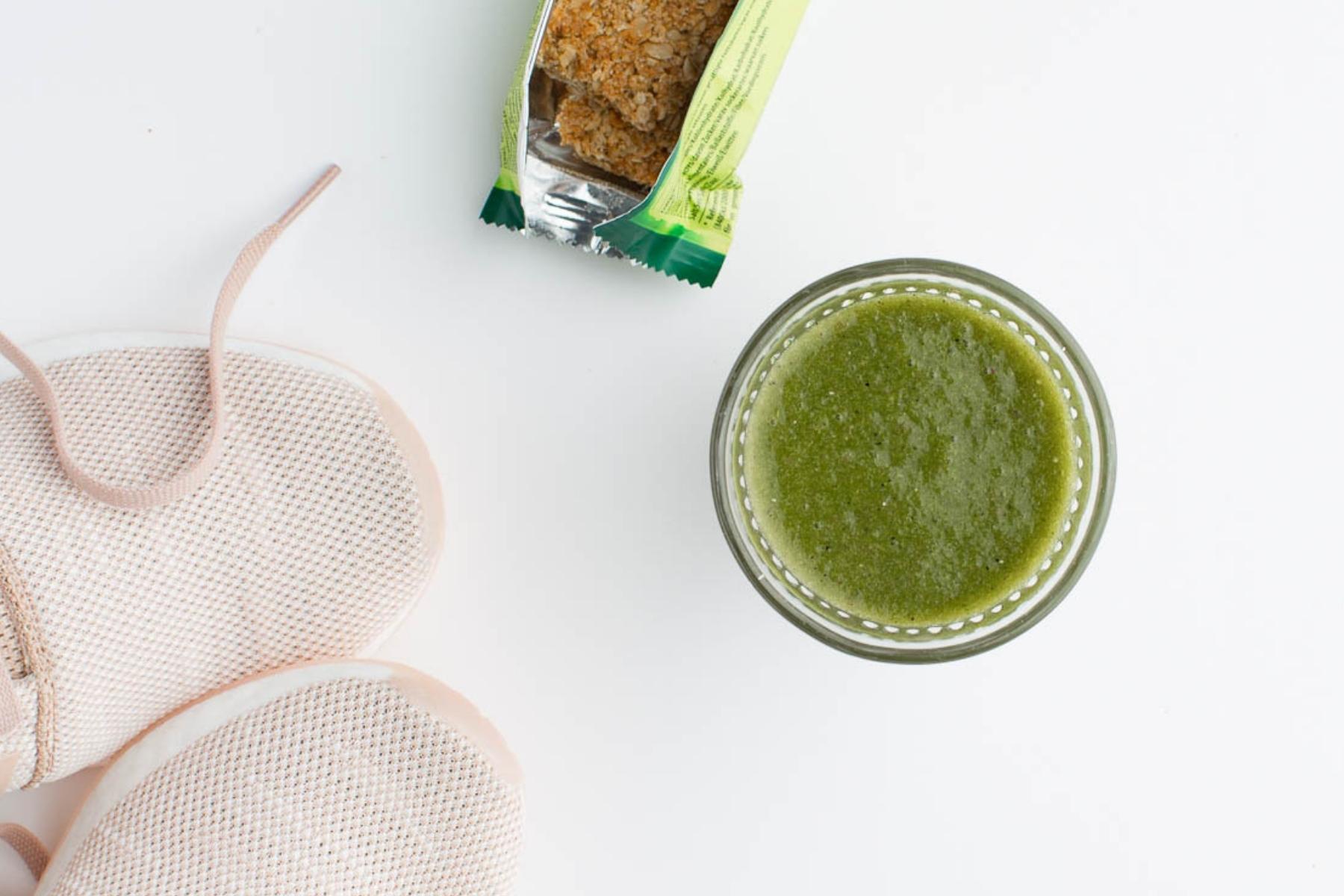 We'll have an hour-long video call, where we'll review your completed intake forms, walk through your six-month plan, and review testing needs and lab work. We'll also discuss future communication plans and set expectations for both you and me.
2. WEEKLY CHECK-IN EMAILS
During your 6-month coaching plan, we'll communicate consistently through weekly check-in emails. I'll ask you questions, share resources, and provide personalized guidance regarding your fitness, training, nutrition, and hormones.
3. FOLLOW-UP CALLS & CHECK-INS
We'll conduct follow-ups and check-ins via 30-minute phone calls, where we will discuss how you're feeling, talk about changes, and celebrate progress! These calls give me a chance to get a better sense of your current state beyond our weekly check-in emails.
4. MONTH-TO-MONTH COACHING & FOLLOW-UP SESSIONS
After your 6-month coaching plan, if you want to continue your health journey with me, we can discuss options for month-to-month coaching and individual follow-up sessions. Please note that all clients must complete 6 months of coaching before requesting or scheduling monthly coaching or follow-up sessions.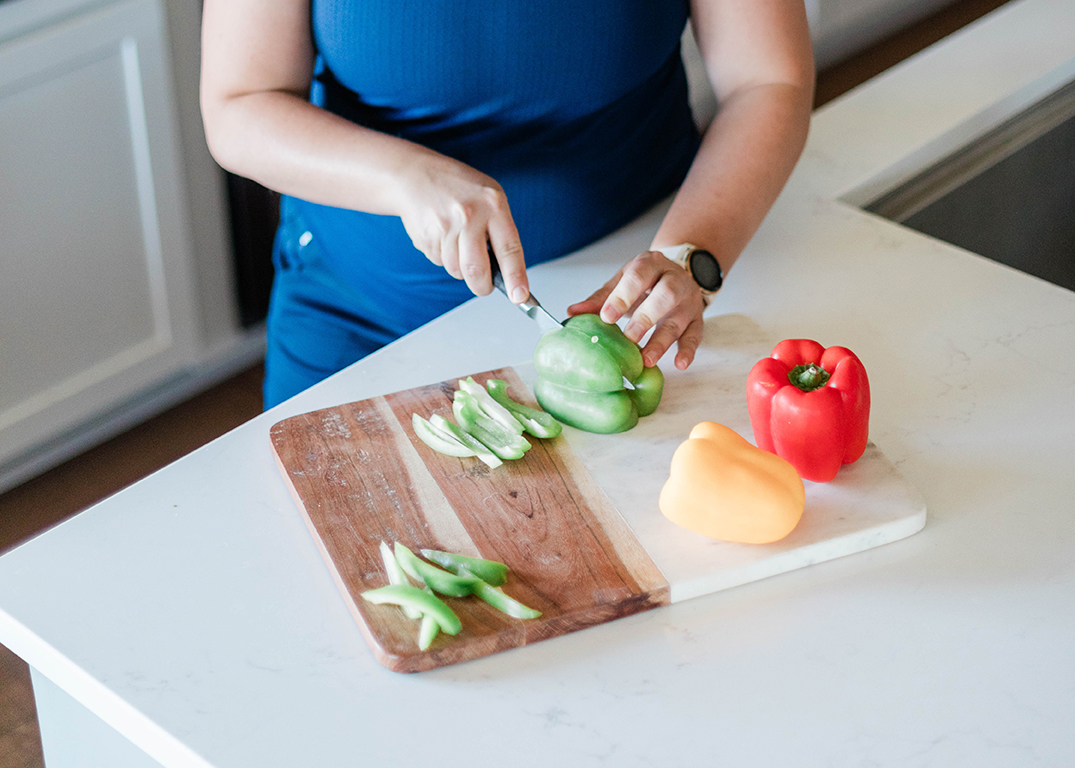 1:1 Functional Nutrition Coaching
A six-month coaching commitment where we take your goals and break them down, building a foundation that will take you from fatigued and confused to symptom-free and thriving.
This package includes:
One 75 minute initial consultation
One 30 minute check in call per month
Weekly online check ins
Ongoing communication, support, and accountability
Personalized macro calculations and advanced metric tracking
Lifetime access to online education modules 
Access to VIP client only resource & recipe library for duration of coaching
A $500 testing credit good toward either HTMA, GI MAP, DUTCH, or micronutrient testing
Price:  $575/mo
*Six month minimum committment
**Currently taking applications for Winter  2024.
Other ways to work with me:
Fuel Your Best Life Hybrid Coaching
For women looking for information and education along their own journey to revive, cultivate, flourish and bloom into their best lives.
Hybrid coaching is open year round, with extra coaching available seasonally.
Fuel Your Best Life Include:
12 weeks of online education and training
one HTMA test & custom protocol
12 weeks of Voxer coaching for continued support
option to add on additional testing
Price: $1297
Online Programs
For female athletes and active mamas who want support to nourish their bodies, fuel their fitness goals, and feed their lives as they age well.
The online program library includes self-paced courses, masterclasses, and resources to fit whatever stage of the journey you are currently on. New programs are added quarterly, so be sure to get on the email list to be the first to hear when new programs are released and for early bird discounts.
Program library is currently expanding to include options to: 
fuel your next training cycle
handle digestion and GI issues
optimize metabolic health
build foundations of functional health
understand hormones and how to troubleshoot concerns
making mental shfits for healing and performance
combining mind. body, + spiritual health
and more!
Half & Full Marathon Training Fueling Plans
For female runners who want a written out plan for training and racing fueling that they can take and implement on their own with a little support. Includes monthly coaching to adjust fueling as needed throughout the training cycle.
Can customize for HALF or FULL marathon plans. For plans that extend beyond 16 weeks, additional support via optional month to month coaching is available.
Endurance Fueling Plans Include:
16 weeks of nutrition coaching
one 12-24 week fueling plan, dependent on training cycle (must provide training plan to Stephanie Darby RD upon purchase)
one race day specific fueling and hydration plan
custom macro calculations for the duration of training cycle (will fluctuate with training)
access to Cronometer Pro for duration of training cycle
monthly online check ins with personalized feedback to gauge nutrition needs throughout the training cycle
ongoing online chat access for questions and support
access to Functional Foundations mini course modules.
Price: $749
"I have been struggling nutritionally through Candida and trying to fuel my body for workouts and daily life. I knew I needed help! I was excited to do the HTMA so I could have a plan in place. I've been on a struggle bus for far too long. I'm excited to try something different and get my body back." – Jessica
"I was flagged by my endocrinologist as being "iron deficient" due to low ferritin levels in my routine blood work. An appointment with a hematologist and four iron infusions later, supposedly I was good to go. Except I wasn't.
Stephanie recommended that I do HMTA testing to see what was actually going on in my body. I had an iron dysregulation problem. Since that discovery, I'm not exaggerating when I say my skin was settled and back to normal within a month. My energy is back up again too, and my hair is not falling out in chunks anymore. 
I wanted to share this so that others know that there's hope! I strongly believe that every athlete needs a coach AND a dietitian. They are not the same thing, and they are both crucial for overall health and optimal performance. Stephanie is a diamond because she's a dietitian who is an athlete." – Megan
"I know how to maintain my well-being now: what to eat, what to avoid, how to protect my sleep, how to manage stress, and how to be kind to my body.
Stephanie accomplished what rheumatologists, physical therapists, and acupuncturists couldn't. She gave me a holistic nutritional and fitness makeover. She's knowledgeable and, most importantly, she really cares." – Monica
"I was able to completely clear up the histamine reactions I was seeing and learn what macros matched where I needed to be to have a balanced diet that supported my activity. I would absolutely recommend Stephanie because she really listens and helps you learn how to make tweaks without turning your life upside down. Everything was very approachable and easy to see what was working and what needed to be tweaked. I feel like I have skills for life to take forward." – Jenna
You deserve to have more energy and joy in your days. Ready to do it together?
Fill out the form below to apply for 1:1 Fitness & Nutrition Coaching Services!
I'll respond to all requests within 1-2 business days. Be on the lookout for an email from me – I look forward to connecting with you!
Frequently Asked Questions about Female Athlete Nutrition Coaching
Will my insurance cover these coaching & running services?
It depends! While I do not take insurance, I am always happy to create a superbill for you to submit to your insurance for reimbursement.
Are you local and in-person, or is everything virtual?
Although I proudly live in Colorado, all of my coaching services are done virtually and I welcome clients from all across the US. All sessions are done via a HIPAA secure telehealth portal, which allows for client privacy, ease of scheduling, and access to clients across the country.
Is hormone testing included with your services? Which tests do you order?
Depending on the service, functional lab testing is included. Some testing can be ordered a la carte. I currently offer HTMA, GI MAP, DUTCH, specialty labs, and micronutrient testing.
What's the difference between Endurance Coaching and Functional Nutrition Coaching?
Most of my coaching process is the same between the two. For women who are avid runners and potentially want to race again, I develop more specific training and nutrition recommendations because running has different impacts on the body vs. general fitness. For women who have more complex symptoms and need for functional lab testing, or who simply want to get back into a fitness routine, I develop recommendations based on those unique goals.
Need some high protein breakfast ideas?
Breakfast can be a tricky meal to prioritize for many active, busy women. Sign up for my weekly nutrition email and get a copy of my high protein breakfast recipe book sent directly to your inbox. All five recipes are macronutrient balanced, have at least 25 g protein per serving, and can easily be prepped ahead for busy mornings!